AMAN Logistic Pte Ltd

,

158 Kallang Way #02-519

,

349245

,

Singapore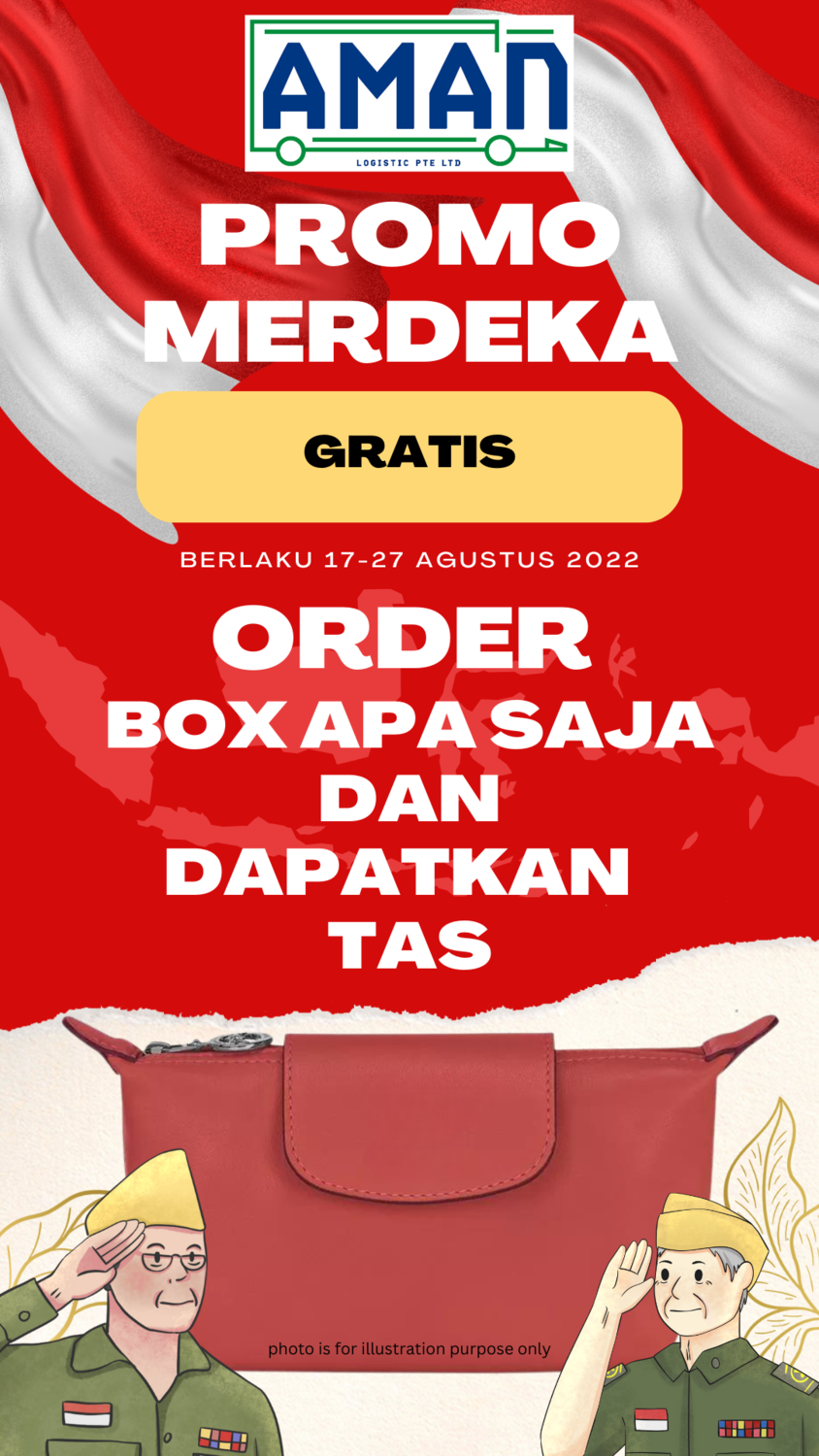 🎉 Celebrate Indonesia's National Day with Our Exclusive Giveaway! 🇮🇩
From August 17th to August 27th, when you order our special National Day Box, you're not just indulging in a box of treats; you're joining in the festive spirit and winning big! 🎁
What's Inside:
A free pouch from US!
Your Chance to Win:
order any box and we will delivery the pouch to you worth $7.80
🎉

Lucky Draw Bonanza - Order a Box and Win Exciting Prizes!

🎉
Get ready for an electrifying experience with our Lucky Draw event! From 1st August to 30th October 2023, you have a chance to participate and win fantastic rewards. The draw date is set for 5th November 2023, and the highly anticipated draw will be held on AMAN TikTok live. Don't miss out on this incredible opportunity!
Order a Box:

During the event period, simply place an order for any box available in our store, and you will automatically receive a lucky draw ticket. Each box purchase entitles you to one ticket.

Bunding Box Special:

Boost your chances of winning by ordering our Bunding Box! With every Bunding Box purchase, you'll receive FOUR lucky draw tickets instead of just one.
Each Friday leading up to the draw date, we will host a thrilling LIVE Lucky Draw session on TikTok. Every ticket will be placed into the lucky draw box, and you could be the fortunate winner!
Event Period: 1st August to 30th October 2023

Draw Date: 5th November 2023

Live Draw Sessions: Every Friday on TikTok (stay tuned to our TikTok page for specific timings)
We have an assortment of fabulous prizes lined up for the winners! The top prize is a mysterious SGD500 surprise that will leave you thrilled. Following that, we have an array of high-end electronic items that are up for grabs. From the latest gadgets to sought-after tech products, the prizes are sure to excite you!
How to Watch the Live Draw:
Be sure to follow us on TikTok, so you never miss the live draw sessions! Join us on AMAN TikTok account on the scheduled Fridays to witness the excitement unfold as we draw the lucky winners.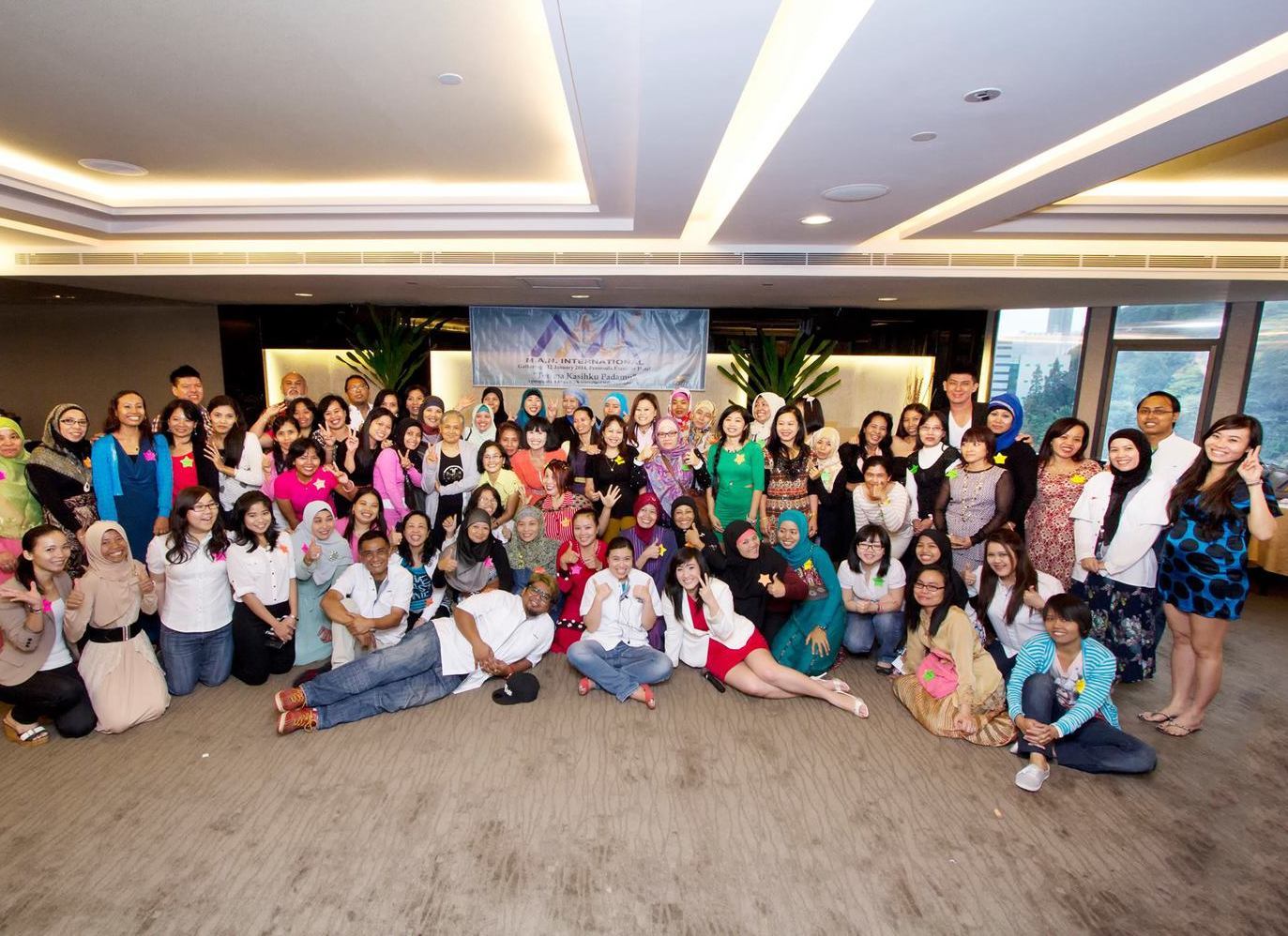 With over 40 years of experience, we are #1 in the field of transportation. We guarantee there is no other services like us!
Established in Singapore since 2000. We have more than 40 years experience in freight forwarding, at AMAN Logistic Pte Ltd, we don't believe in just delivering your box. We believe in giving our customer the best services money can offer.
Our services at AMAN LOGISTIC Pte Ltd
100% Door to Door services
I always trust AMAN! They are the best!
Kusmiyati
Seng Kang East
Only trust MAN International! my box reach to my door-step in Jawa Tengah Safe!
Suziyati
Paya labar
I send my Maid's box to Jawa Timur and I was supprised that MAN International show me a Video and Photo of my maid's family in Jawa Timur. Keep it up MAN International
Mr Zaini
A.M.K.
Rasmiati ( Jalan Membina )

A lot of my friend say AMAN is expensive and keep asking me to use others. I try si, using other but each time I use them, my parents in indonesia always have to pay more money. The driver in Indonesia say it's because my house not near the road.
So last month I tru using AMAN International, ya si, it's a little more expensive, but all my items reach my door safe and my parents don't need to pay more!!!
My parents are in kampo, How to pay more! I call the other company to complain but they say wait wait wait. But never do anything!
Very dissapointed with them. After using MAN International, I will never use them again! Man also give me VIDEO! so long never see my Parents on video
Thank u AMAN
March /2023
Famawati ( Serangoon ave 1 )
I hear about AMAN from my friend after I send using other company POX XXX, I send my box in Dec 2021 and until today the box never reach
I so sad, I keep calling them they say the box not lost, say the box still with custom and they are working everyday for the box to be out!
now already June, but until now still tell me same thing over and over again, I make police report they say cannot help me
I think my box already lost but they don't want to pay me back my money and the things I put inside
my freind Siti tell me about AMAN, she say AMAN never lost her things and got video when reach the house
I try in May and within 3 week, my box really reach my house and my family is happy, I saw the video MAN give me make me VERY happy again. my daughter finally got the gift I buy for her!
To everyone, please becareful who you choose! don't look at price. Look at the service!

June /2022